Gladiator Mode
[
]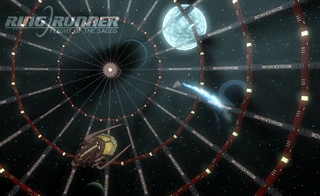 This mode pits you and up to 3 friends against a stream of procedurally generated bosses of increasing difficulty.
Bosses are more powerful than typical enemies, but like any other ship you'll encounter in Ring Runner's scenario modes, they are procedurally equipped.
These enemies are equipped according to the games standard rules.
If you like a combination of skills you see, you can use them too!