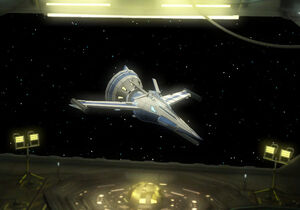 Rank 5 Fighter.
the hunter

extremely mobile and extremely fast

small and light

precise weaponry

potentially manipulative

excellent heat management

low durability

balanced Archetype nodes
WARNING: Do not enter this ship if you think a barrel roll is a baked good.
The ancient Solarian god for which this hull is named doesn't do it justice. Mercury was never this fast; he also never shot lasers, though he may've done a few barrel rolls at a Bacchanalia.
Hull Information
Edit