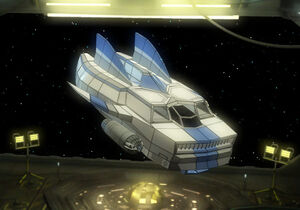 Rank 5 Arsenal and Fighter hybrid.
the quick-strike bomber
well-armed
good mobility and heat management
has Agile Drive (Fighter)
has Advanced Heatsink (Fighter)
Pilots of the Deep Space Diver (DSD) have been known for being down too long in the midnight sea. Many have returned quite delusional, claiming to be the star of the masquerade or knowing that the tiger is clean despite being able to see its stripes. But they unanimously agree that life's a never ending wheel, particularly on The Rings.
Hull Information
Edit